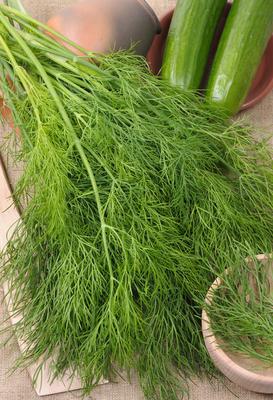 Ideally, the best herbs to grow in a vertical garden are the ones you want to eat and use. For instance, dill is a wonderful herb for a vertical for a vertical garden – but I don't like it, so it's not in my garden.
That said, the general rule of thumb is to use smaller plants with a minimal root system, since they weigh less and require less soil.
When Weight and Size Doesn't Matter…
However, vertical planters can vary, as some rest on the ground and lean up against a wall. In this case, weight doesn't matter as much. Another case might be if you were to use a larger container such as a pallet. This can give you more space, allowing you to grow larger plants.
Which Herbs Grow Well Together?
Something else to note before you plant is which plants will grow well together. Mint, for example, will grow like crazy and can take over other plants in your garden. Avoid this potential problem by planting invasive-type plants separately. You can easily do this with a vertical garden that has separate compartments, like a lightweight felt pocket planter.
Light and Water
Other considerations are sunlight and water. If the location of your vertical garden will receive more light at the top of the garden, plant your herbs accordingly. Plants that need more water are also likely to do better near the base of the planter, where they can receive extra run-off from the plants above.
Another reason why herbs make great vertical gardens? According to Herb Gardening from the Ground Up by Sal Gilbertie and Larry Sheehan, herbs like it dry, so you can water sparingly. Flowers and vegetables need about 3 times as much water as herbs. If in doubt, doubt, test the soil first to 6 inches deep. If it is dry, go ahead and water it.
Planting Annual Herbs
Some herbs, like basil, are annuals and will need to be replaced each year with a new plant.
Although it means buying a new plant or growing one from seed, this can be a great excuse to try new herbs each year or plant more of what grew best in your yard the year before.
Some Popular Herbs for Vertical Gardens:
Basil
Chives
Cilantro
Dill
Lavender
Lemon Balm
Marjoram
Mint
Oregano
Parsley
Rosemary
Sage
Stevia
Thyme