Tips on Growing a Vertical Herb Garden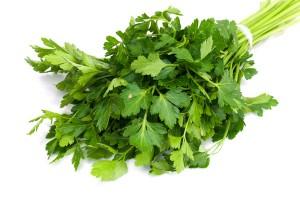 Herbs are ideal candidates for vertical gardens because they are small and lightweight. Lots of different varieties can be planted in the same garden together, so it can be a convenient way to grow your own seasonings, especially if you can locate it near your kitchen.

A pocket planter (like a hanging shoe caddy) is often used to grow a vertical herb garden because it contains several different pockets. Plants can be kept in one area while being conveniently organized in separate compartments.
Choose a sunny location, as most herbs do better when they receive several hours of sun throughout the day. A lighter fabric may seem like a mistake because it shows dirt more, but the fact is that white or off white can help keep the soil from getting too hot and drying out.
Some good herbs for vertical gardens include:
Basil
Chives
Cilantro
Dill
Lavender
Lemon Balm
Marjoram
Mint
Oregano
Parsley
Rosemary
Sage
Stevia
Thyme
Some of these plants are annuals and will need to be replaced each season. Others will continue to grow larger year after year (like rosemary and lavender) and will need to be trimmed back so that they don't explode out of the container.
Making Your Herb Garden Look Beautiful:
Some gardeners simply plant the herbs and label them. However, if you want your herb garden to have more aesthetic appeal, consider different colors (ie. bee balm or purple basil), shapes (ie. onion chives) and textures (ie. curled parsley or dill) of each herb and plant them in a certain design or pattern to create a special look.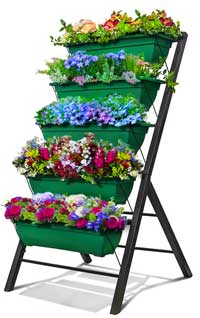 Types of Containers to Use for Herb Gardens:
Tiered planters and hanging pots also work well from growing herb gardens. Vertical planters made from old pallets or from rain gutters can also work, but since they don't contain separate compartments, make sure that you don't plant an herb (like mint) that will grow and spread and take over the other herbs… We don't want fighting amongst the herbs!
You can also find vertical garden panels made of durable plastic that have an easy watering/drainage system built into them. These can make your planting project easier, but they will cost you more too.